Fuel Your Next Adventure. #GetOutThere.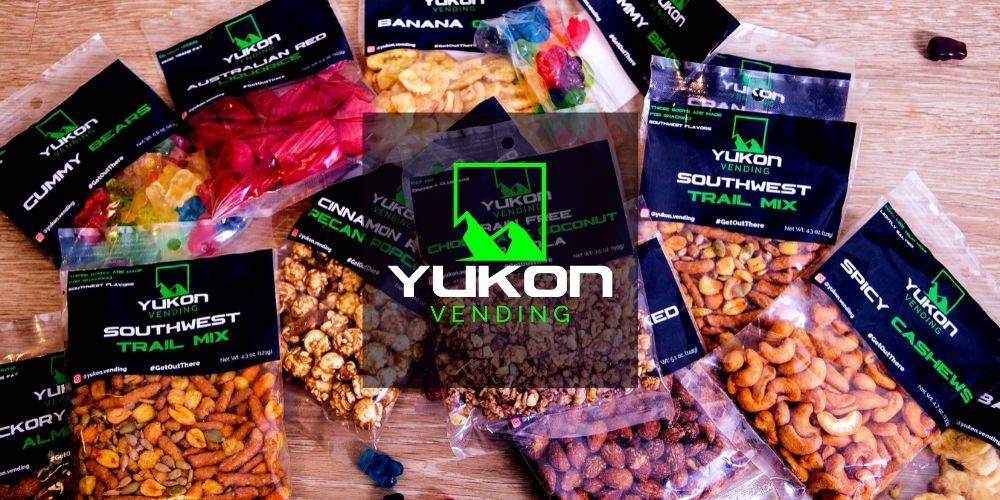 Get 5% off when you make any snack order a recurring subscription. For the best value, make a BOULDER BOX a subscription, or mix and match whatever products and quantities you wish. Never run out of snacks again! That would be embarrassing and we know how you get when you're hangry.
like our package? it's big!
Most other snack boxes are only 1-2lbs. Our box weighs nearly 6lbs, giving you far more to eat and better value.

Is this your first time? We have you covered. Get two bags of each flavor. Great way to sample it all.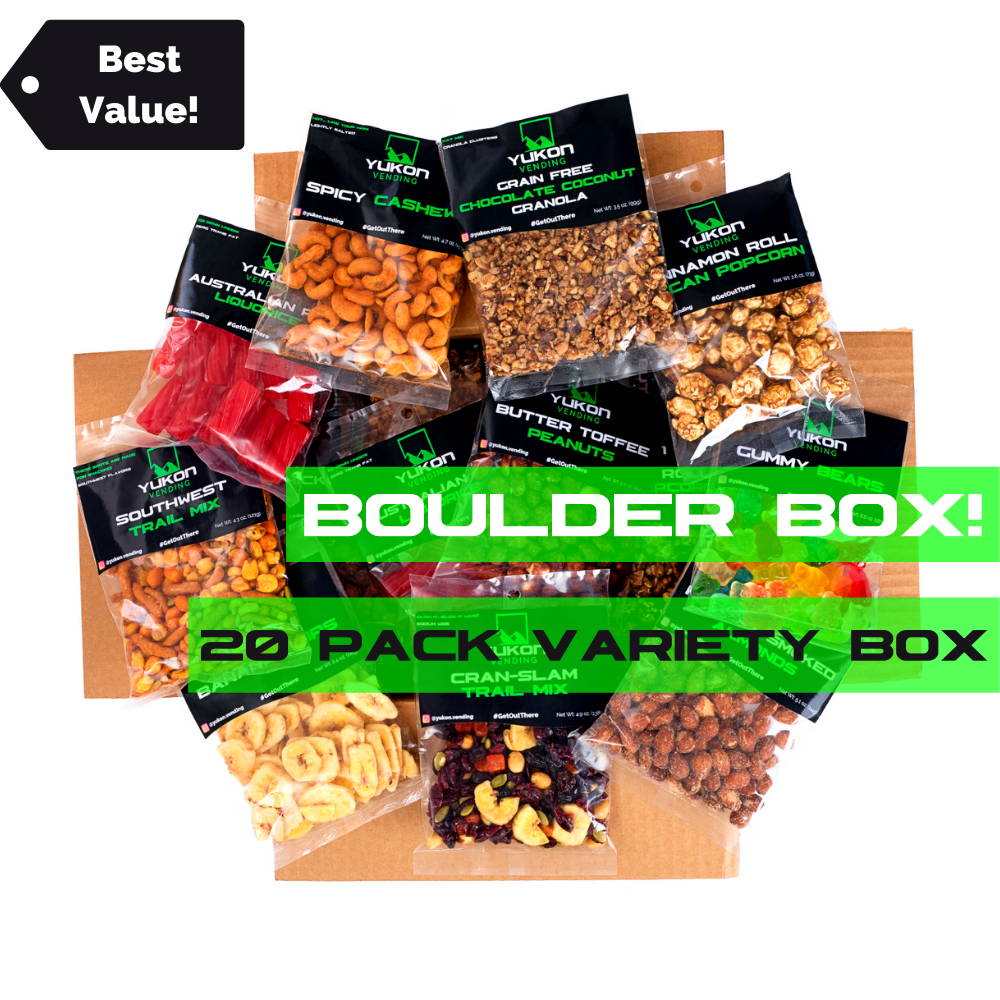 Choose this box to get the best price per snack. Make it a subscription and save 5% more.
The Boulder Box ships free. Also receive free shipping on any order over $50.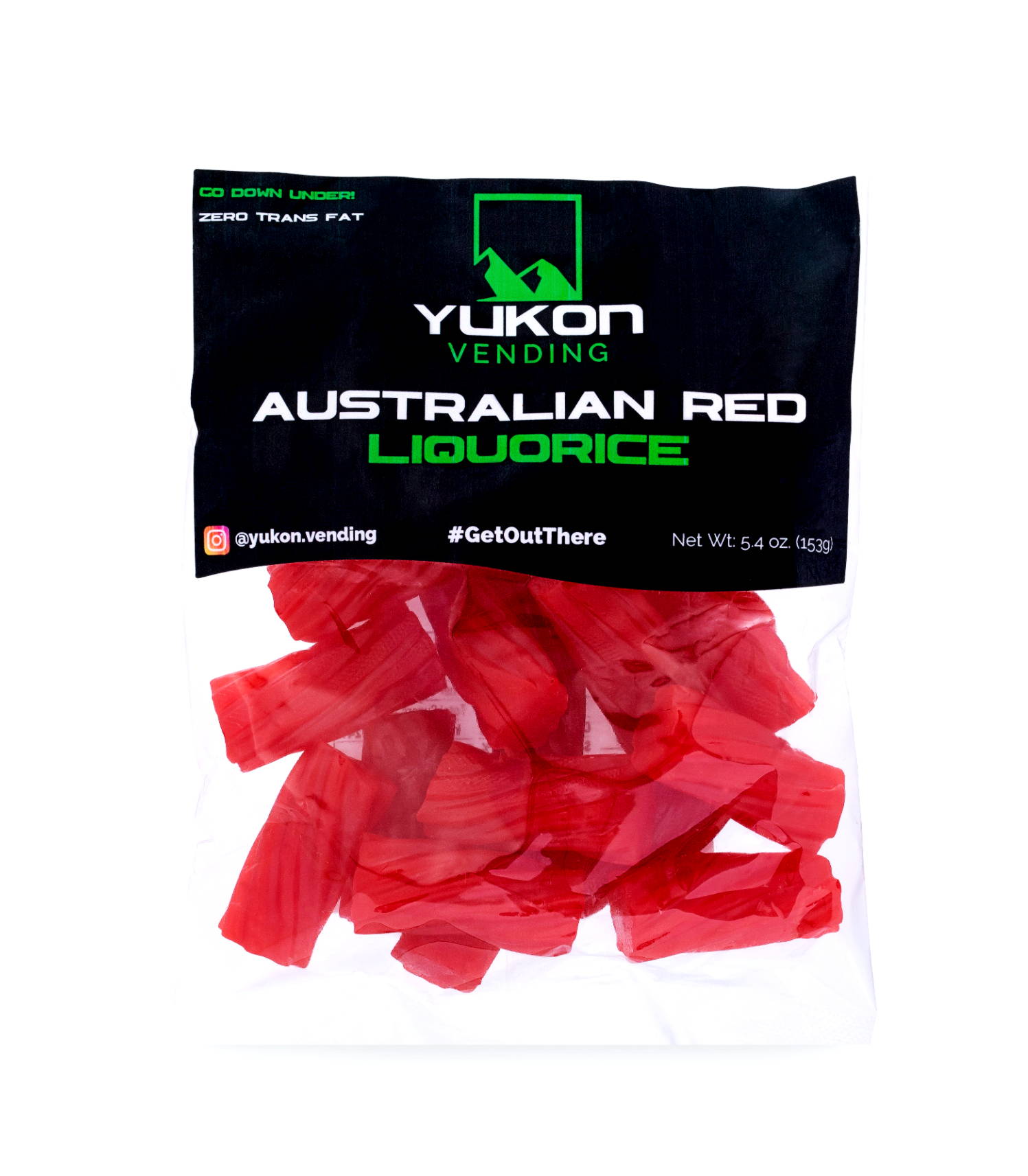 Our customers like to go down...under that is. Forget that cheap liquorice you're used to. Treat yourself with our top quality, delicious Australian Liquorice. Many have tried to eat just one piece, and all have failed. We won't judge you if you devour the whole bag.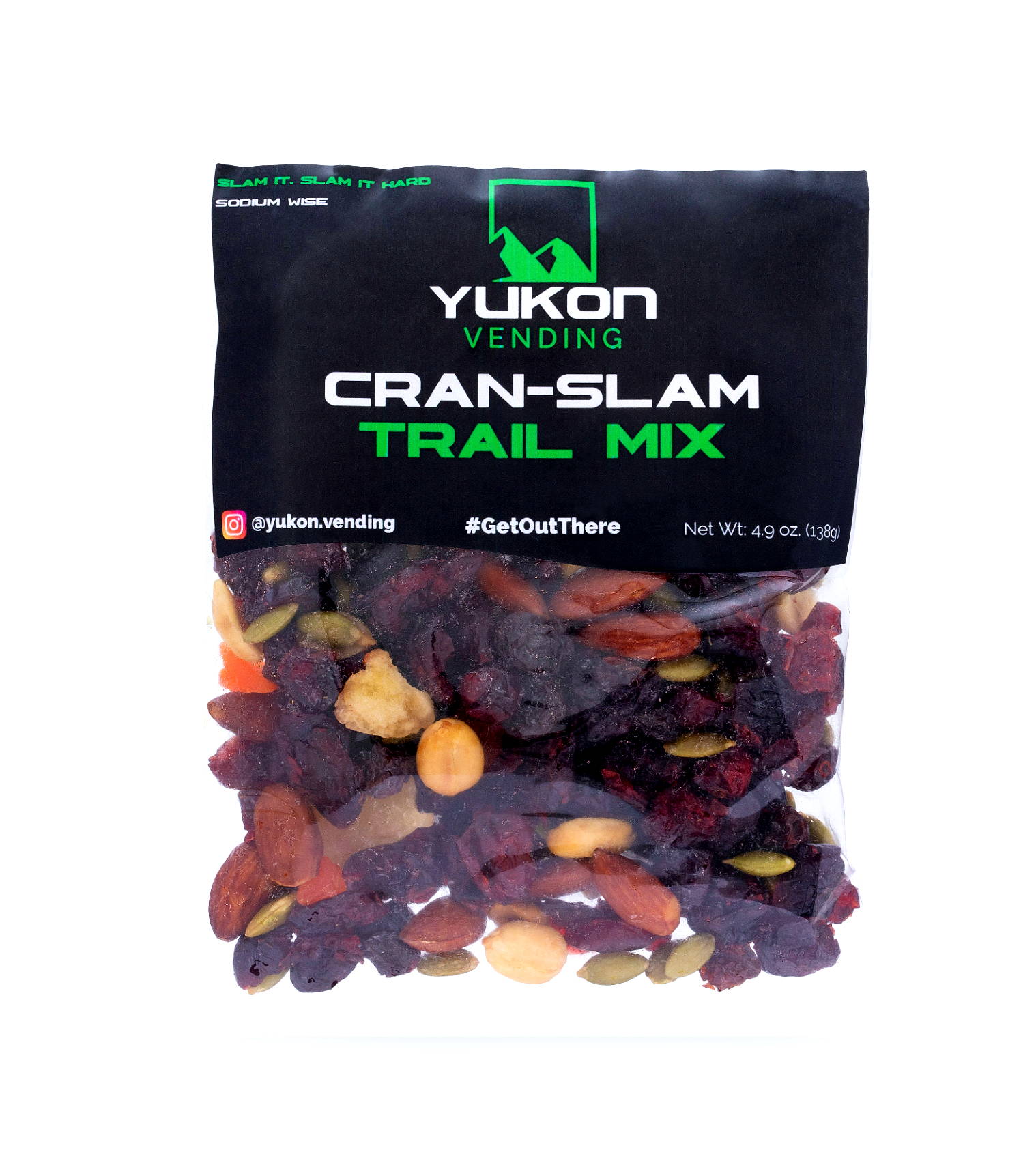 Chow down on our very own Cran-Slam Trail Mix. The perfect blend of sweet and nutty. Low in sodium and packed with natural ingredients like cranberries, raisins, almonds and peanuts, this snack makes the perfect companion for your next adventure.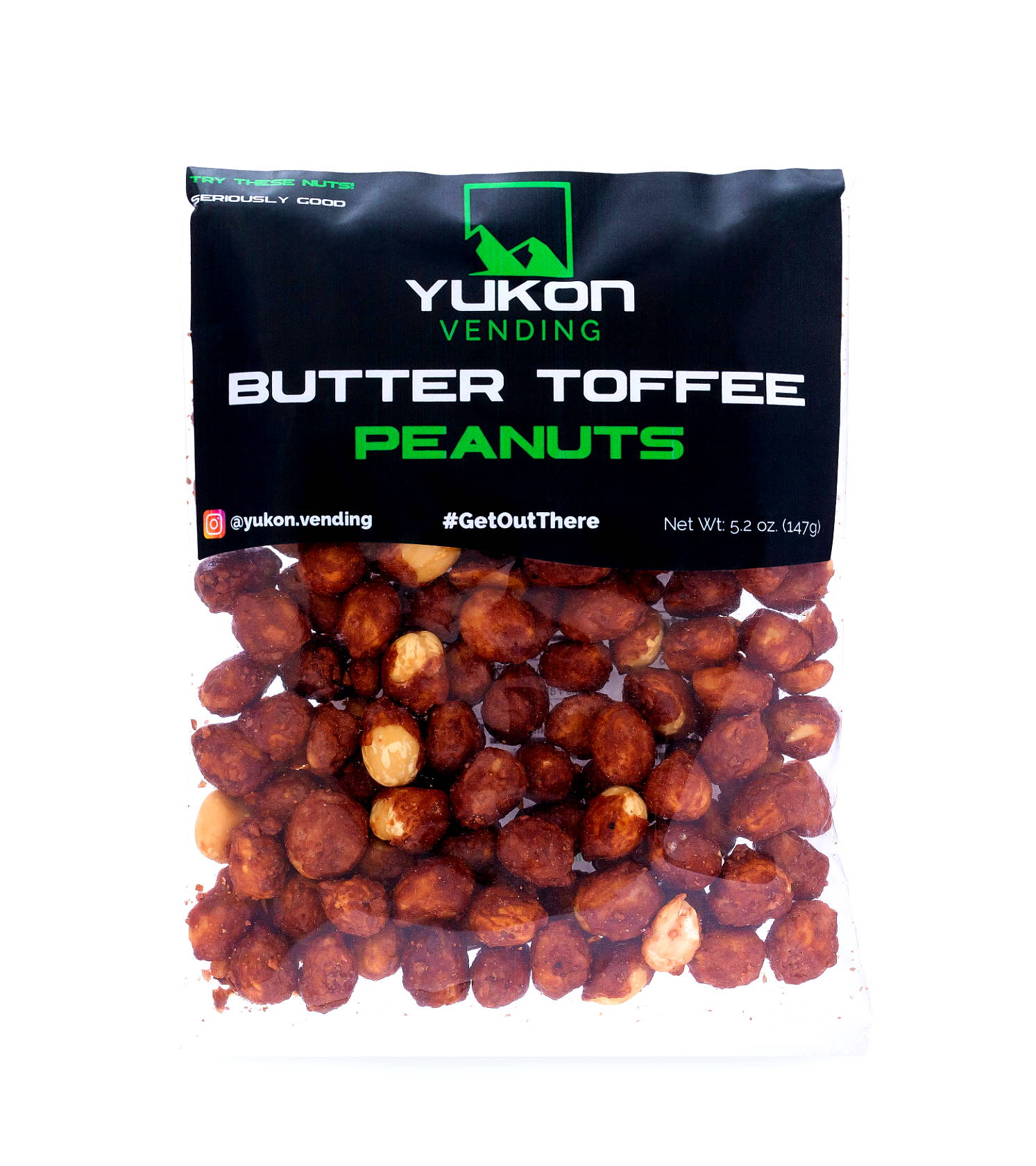 This snack will almost feel like it's melting in your mouth. Peanuts coated in delicious butter toffee make this one of the most popular snacks we sell. It will satisfy your taste buds while giving you the energy you need. That's what these peanuts are for.
A classic pick-me-up snack that won't leave you feeling guilty. Nature's treat. Our banana chips make for a wholesome snack when you need a boost. Take this with you on the trail, or while enjoying your favorite outdoor activity. Even if you're stuck at work, this simple pleasure will remind you to get out and explore.
Are you a business, vendor or distributor? Contact us for special pricing and partnerships.